Hopefully, these will illustrate what you can expect from working with StatBid.
And so, in no particular order…
Nathan Decker, Director of Ecommerce at evo.com
I've had the wonderful opportunity to work with Roy extensively over the last couple years. It has been game changing.
Roy's technology and insights are directly responsible for saving our company close to seven figures without compromising growth. To say I merely recommend Roy understates how highly I regard him and his work. His technical comprehension, marketing savvy and experience in the e-commerce space are unmatched and applied uniquely to a technology that I believe is upping the ante for paid search automation.
Roy is witty, intelligent, refreshingly honest and fun to work with. I am confident he will add value for many businesses to come and count it a privilege to be both early contributor and ongoing client of Statbid.
Alisha Hemmingson Runckel, Digital Marketing Manager at Hanna Andersson
I met Roy through a recommendation from a colleague, and I'm so glad that we were able to connect! Roy performed an audit of our account for us, and the insights he shared were truly unique and thoughtfully explained. I actually loved reading his review and learned quite a bit from it.
Whether your organization is just starting out or running a full-fledged SEM program, Roy's insights and services will add value to businesses of any size. I encourage anyone in the digital space to reach out!
Rob Brockett, Senior Marketing Manager at Guitar Center
I've followed Roy's growth after meeting him at an eCommerce show and have always been impressed by his enthusiastic data driven approach to marketing.
When I noticed Roy was starting his own shop I was excited to reach out and have him take a look at our SEM program. Roy gave an in depth audit that was more robust than any vendor I'd previously worked with. I was able to hand the StatBid audit right to my SEM team and see instant results.
We were lucky to leverage Roy's robust knowledge to better our business. I highly recommend Roy to any company in search of a SEM partner.
Ryan Dobrin, Director of Marketing at Sylvane.com
Roy is one of the smartest people I have met in my career. His knowledge and understanding of the digital marketing space is beyond impressive. I first met Roy when he spoke at an email and marketing conference and remember being impressed with his attention to detail and ability to use math and numbers to automate daily marketing tasks.
When I was brainstorming ways to make our PPC advertising efforts more efficient (time and spend), I immediately thought to reach out to Roy. The insights he provided us with have already helped with our efficiency and will enable us to grow our profits and our skills into the future.
Scott Jordan, CEO and Founder of SCOTTeVEST, INC.
Roy's AdWords account reviews are very thorough, and he does a great job explaining the implementation details, as well as fielding questions afterwards. The whole document was set up so that we could grab some immediate wins, as well as longer-term strategic improvements.
So many account audits are just sales fluff, but Roy approaches it like a first-person account of what he'd do in the first eight hours in your account, and spells out the steps along the way.
Jason Bolt, Founder and CEO – Revant Optics
One of our advisors introduced us to Roy and recommended that we have him review our AdWords and Analytics account. Within a short period of time, he put together a very detailed report and offered us up some incredible insight that we were able to apply to our accounts right away.
Jeff McRitchie, VP of Ecommerce at MyBinding.com
Roy is one of the smartest digital marketers that I know. I first met him when he was at Pool Supply World and we have stayed in touch over the years. Earlier this year when we were frustrated with the performance from our paid marketing channels I reached out to Roy and he did an amazing deep dive analysis into the performance of both our text based ads and our PLA shopping ads.
His analysis was incredibly detailed and gave me specific actionable insights that I was able to take back to my search marketing agencies to implement. If you are frustrated with the performance of your campaigns or just want a second set of eyes, I wouldn't hesitate to reach out to Roy and give him a shot. You won't be disappointed.
Todd VanDuzer, Owner at Student-Tutor
Having been an entrepreneur for about 11 years now and worked with several agencies, freelancers, and small businesses, it is difficult to find the right people who follow through and perform. I have found that many agencies are only out for their own ends, looking to send an invoice every month, for a little work as possible, nearly to the point of dishonest (and, mostly, they're right).
Roy is an exception. He truly wants to help you succeed and make your business thrive. He also has the skill set necessary to make it happen with Google ad words. He is not out to get you he is there to help you.
If you are looking for someone to help manage your Google ad words look no further and just give Roy a call. You will be impressed with his vast knowledge on the subject matter and most importantly the ROI he will bring to your company and/or organization.
Ivan Walker, Online Marketing Specialist at Sylvane, Inc.
I've worked with Roy & Statbid through my position at Sylvane.com. His account analysis is nothing less than stellar, detailed and comprehensive. His PPC knowledge is something that's making a huge impact on our organization, optimization, and management of our account at Sylvane. I consider his insight invaluable. His willingness to help at every step of the way is really a great addition as well. I highly recommend Roy & Statbid.
Jason Gowans, Vice President Marketing Analytics & Technology at Nordstrom
Roy's lean, scrappy, data-driven approach to marketing is what sets him apart from other marketers. Because of his deep technical expertise, he can get right down into the details, and quickly come back up again to the strategic level, putting together a pragmatic marketing plan that's tailored to your company – one that doesn't just simply involve spraying money around on various paid tactics.
He was great in helping us think through our approach to paid and organic search at Aerobatic, and gave us some really concrete things to implement that improved results.
Lastly, Roy's willingness to share his knowledge and enthusiasm for marketing, and demystifying a lot of the jargon is a trait to be admired. If he's on the bill for a speaking engagement, you should definitely go. You'll be entertained and will surely pick up a nugget or two that you can go to work the next day and implement.
Chris Pirrotta, Director of eCommerce at Sideshow Collectibles
I first met Roy at Bronto Summit 2014 when I was introduced to his engaging and informative presentations. He is a true visionary when it comes to evaluating today's digital consumer. Through these last few years of attending his presentations, and getting to chat with Roy personally, it is quite obvious that Roy has an innate ability to cultivate critical data into smart and effective business decisions. Spend 5 minutes with Roy and you'll come away a smarter person.
Ben Hanna, President at Heirloom Roses, Inc
Roy provided us with an outstanding comprehensive review of our PPC accounts. His analysis and incites were very helpful!
Will Swales, Senior Marketing Manager at evo.com
Roy has been nothing but fantastic through the process of getting SatBid up and running for evo.com. Roy possess a rare blend of excellent development skills and deep channel/marketing knowledge, a deadly combo. With Statbid's technology we've much more effectively managed our account to our ROAS targets and have freed up around 1/3 of one person's role that was previously spent managing bids manually. From implementation to optimization to on-going support Roy is completely committed to the success of the StatBid platform and our Google Shopping account.
Jesse Novotny, Chief of Operations at Student Tutor
I can't tell you how lucky I am to have been connected with Roy. Sure, he's incredibly talented, but more importantly, his passion for helping others accomplish their business goals permeates throughout his entire being. No joke. I was blown away by Roy's competence, generosity, ingenuity, and willingness to go above and beyond! I look forward to doing business with you again!
Kevin Kinnel, Marketing & Business Development at DesignByHumans
So thankful to have synced up with Roy to take over DesignByHuman's paid advertising management! Roy offers a unique blend of managing everything on his own, yet still makes you feel like he's part of your in-house team.
Roy is tremendously positive and enthusiastic about his job. Nothing seems to please him more than beating your COS targets, finding new angles or algorithms to try or whatever else Roy is doing behind the scenes. Rest assured, you'll always get a fully detailed report of exactly what Roy finds, wants to try or just an update on how well things are improving.
We've also benefited by Roy's overall eCommerce experience and have been able to ping Roy on a variety of eCommerce questions across all our channels. He's always been more than willing to jump in with past experience and recommendations. Can't say enough about how positive it's been getting to work with Roy.
Troy S., President of Cactus Sports, Inc.
After several years of website failure I had pretty much given up. I'm a small business and had no clue what I was doing. I consulted friends in the industry for help, I hired SEO companies, I tried freelancers – nothing seemed to help except me throwing THOUSANDS of dollars thrown down the drain.
I met Roy thru a friend of mine and wow did I luck out. After one month of making some basic changes to get things back on track and my web sales increased dramatically. He is solely responsible for reinvigorating my passion in my website again. 3 months after meeting Roy my web orders have increased by 40% and still climbing!!!
George Moser, Senior Vice President World Wide Sales at Bronto Software
Roy's helped me and my company out several times over the past few years, and I can always rely on him to come through. He's relatable, dependable, and sharp, and I look forward to working with him more in the future.
Nick Stanley, Paid Search Manager at AC Lens
Roy provided our company with an in-depth audit for two of our Adwords accounts. Roy's audits are very thorough and include actionable items that immediately helped improve our account's overall performance. Getting an outside perspective on your accounts is very beneficial and Roy was able to highlight areas that have been overlooked or neglected in our accounts over the years.
I highly recommend reaching out to Roy to take a look at your accounts or simply talk shop.
David Escobar, Senior Manager Digital Marketing, Marketplaces, Analytics and Planning at Beall's, Inc.
Roy did a review of our Adwords accounts. It was hands down the best review we had ever seen. The level of detail was astounding. Throughout the thorough review was recommendations which we were able to immediately implement and see performance gains.
Danica Jones, Demand Generation Manager at ConsumerAffairs.com
In seeking out some mentorship and guidance as I grow in my career, I connect with Roy and was blown away by his openness in sharing his experiences. His insight and encouragement have had a huge impact, and his expertise has helped me look deeper to find opportunities to make a bigger impact with the work I do. I would recommend him as a valuable resource for anyone looking for guidance and professional development.
Zachary Hudson, Global Ecommerce Manager at PurePharma
Although our Digital Marketing strategy is in its infancy, Roy put together a fantastic review and tutorial to focus our paid advertising. Within a few days of contact, he had audited our accounts and returned a huge personalized tutorial. Amazing work and as soon as our ads begin showing results based on his suggestions, we'll be hoping Statbid has enough room to take us on as full-time clients.
Derek Thompson, Director of Ecommerce at Fontana Sports Specialties
The ecommerce space is full of cpc management agencies, many of which are heavy on salespeople and light on analysts. In this regard, Roy is a welcome breath of fresh air. With experience in UX design, marketing, programming, and statistical analysis, he is an all-around great guy to work with.
We are definitely not his largest client, which is why I am so impressed with the personal attention to detail with our campaigns. The ecommerce space needs more professionals like Roy.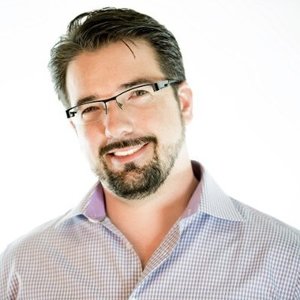 David Varnai, Director of Marketing & eCommerce at Zenni Optical
Roy is a consummate digital marketing pro and all around incredible guy. He is an exceptionally adept Search Engine Marketing expert with superb analytical acumen. Roy has an incredible amount of knowledge around Google Adwords, and overall understanding of the Digital Marketing world.
I highly recommend Roy.
Eugene Tutunikov, CEO at SwissWatchExpo
I was looking for a new strategic partner to manage my paid advertising and Roy did an in-depth review of the account. I had a few phone calls to go over his analysis, and out of everyone I spoke to he comes off as the most passionate about the subject (he eats this stuff for breakfast, lunch and dinner). While I decided to go with an agency with a wider offering, I would not hesitate recommending Roy to anyone looking to manage paid advertising.
Ryan Kirkpatrick, CEO at Shwood Ltd.
Roy's analysis was very thorough. It gave us a ton of actionable recommendations on how to reduce management time and generate better returns. His passion for SEM comes out in his analysis. This is one area of business it is critical to have someone who is deeply knowledgeable as best practices are constantly changing. I would most definitely recommend contacting Roy if you do not have a professional helping you with Google AdWords or any other search marketing. He will be a valuable asset in growing your business.
Joshua Schoen, Director of Business Solutions at Helix House
Roy is a true expert when it comes to E-Commerce marketing and Google Adwords. The Google Adwords account reviews Roy puts together are extremely detailed and thorough. During the first minutes of talking with Roy one can tell how deep his knowledge and understanding of marketing is.
I'd recommend Roy and Statbid to any company looking to improve their Google Adwords accounts and take their marketing results to the next level. If your company wants to increase marketing ROI and boost profits contact Roy. You won't be disappointed.
Let's Talk Shop
With that context in mind, don't you think it's time to see if StatBid is a good fit for your eCommerce business?
Drop us a message